Blog Home
Celebrate Valentines Day in Style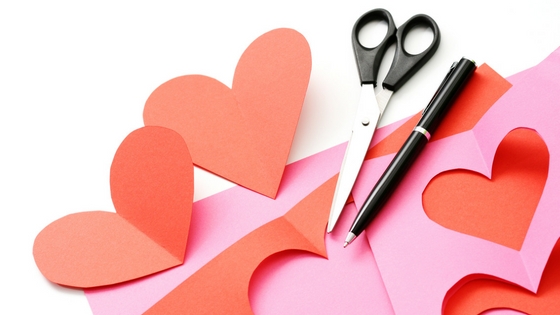 Valentine's Day enjoys a centuries-old tradition of being focused on loving others. In fact, one legend (according to History.com) has it that "an imprisoned Valentine actually sent the first 'valentine' greeting himself after he fell in love with a young girl — possibly his jailor's daughter — who visited him during his confinement. Before his death, it is alleged that he wrote her a letter signed, 'From your Valentine,' an expression that is still in use today." From this humble beginning, Valentine's Day has grown into a worldwide celebration of love. In today's post we have some ideas about how to celebrate.
Decorate your LBJ Station Ltd. apartment with heart-themed decor. We love all of the Valentine's Day decorating ideas, complete with directions, posted on this blog, the projects ranging from quite simple to very detailed with multiple steps required.
Give your sweetheart chocolates and flowers. This is, of course, traditional, but take some time to research flower meanings and symbols and present that information along with your bouquet, along with a note explaining why you chose the flowers you did and why the receiver is an important person to you.
Plan a romantic date night. Stargazing is always a hit. Get out of the Dallas, TX lights for a romantic evening gazing at the stars. Dress warmly, take something to eat, and perhaps some music to set the mood. Chances are there will be lots of gazing at each other along with watching stars.
Watch a classic romantic movie for a fun night in — Cary Grant, Clark Gable, and Gregory Peck make wonderful leading men paired with Leslie Caron, Doris Day, and Audrey Hepburn:
Father Goose (1964)
Cary Grant stars in one of his funniest roles as a boozy beachcomber sitting out WWII in peace until the Allies recruit him to be a lookout on the South Pacific isle. During an enemy attack, he answers a distress call and discovers a beautiful French schoolmarm (Leslie Caron) and her seven girl students. And so begins a hilarious battle of the sexes between the messy American, the prim mademoiselle, and seven mischievous little girls. Who will win is anybody's guess, but you can be sure that Father Goose delivers plenty of romantic fun and adventure along the way.
Teacher's Pet (1958)
Movie legends Clark Gable and Doris Day headline a comedy with class! Gable plays Jim Gannon, a school-of-hard-knocks newspaperman who despises journalism schools. . . until he sees who's doing the teaching. Attracted to lovely professor Erica Stone (Doris Day), he masquerades as a novice in her class. Soon he's her prize pupil, all the while trying to make her his own prize. Who will come out on top?
Roman Holiday (1953)
Starring Gregory Peck and Audrey Hepburn, this story of an overwhelmed, bored, and sheltered princess who escapes her guardians and falls in love with an American newsman in Rome is a wonderfully funny, romantic tale.
Happy Valentine's Day from the LBJ Station Ltd. Blog! Thanks for reading today. Feel free to share your ideas with us in the comments.