Blog Home
Escape If You Can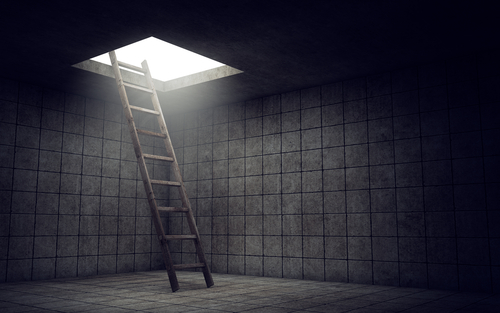 "Escape the room" games are becoming a hit all around the nation. What are they? They're team games where a group of people is locked in a room and have to solve puzzles and hunt down clues in order to escape within the time limit. They're sometimes described as the ultimate team-building experience. This video explains it all better than we can (it specifically refers to a room escape game in Seattle, but the principles apply to all escape room activities).
The room escape craze has made it here to Dallas, TX as well! We've taken some time to round up the info on many of the escape room venues available here in the city plus we've gathered up some reviews from Yelp to tell you more about these places. Get a group of friends together from LBJ Station Ltd and head out to one of these places this month — what a great way to get to know people in our apartment community better!
Dallas Area Escape Room Game Venues
11th Hour Escape: Fallout Shelter, The 4th Dimension
A Room with a Clue: The Ship, The Theater, The Garret
Escape Expert: Attic Panic, Blackout, Chase Case, Mind Matrix, Secret Vault
Escape The Room Dallas: The Bank Heist, The Apartment, The Agency, The Dig
Room Escape Adventures: Trapped In A Room With A Zombie
Room Escape Wizards: The Office Escape, The Hidden Heirloom
The Escape Illusion: Fallout, Incarcerated
Xcape Adventures: Game Over, Steampunk
Yelp Five Star Reviews
"Guys and Gals, this place is the real deal! We had a rather large reservation for a team building experience and the owners John and Harold were more than welcome to accommodate. . . . This was the best activity we did all week. — Tasha M reviewing Escape This
"This was the first time we did an escape room and I am so glad we chose ultimate Escape Game! From the moment we walked in, I could tell we chose a first class operation. We were offered bottles of water as well as chocolate covered strawberries.We met Brittany, who told us what to expect and showed us how to work the different locks we would come across in our room. We chose Hackers, and I loved it! Brittany was a fantastic facilitator! I cannot wait to do another room here! — Sally E. reviewing Ultimate Escape Game
Check out all of the Yelp reviews and make a reservation. What a fun and challenging weekend activity! Thanks for reading the LBJ Station Blog today!