Blog Home
Get on Over to the State Fair of Texas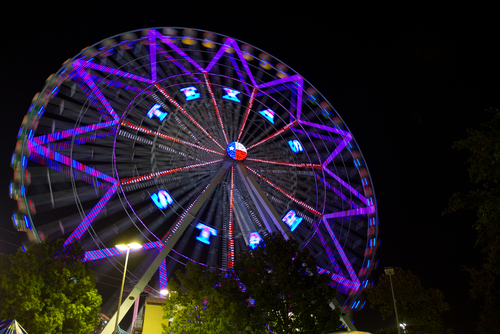 This month the LBJ Station Blog is highlighting the State Fair of Texas opening on September 29th and running through October 22nd. We encourage members of our apartment community here in Dallas to get out and go to the fair. There's something for everyone with excellent food, competitions, music, and entertainment. Don't forget to take a ride on the Texas Star ferris wheel.
The Texas Star ferris wheel opened in 1985 and has been thrilling visitors ever since. At the time it was the largest ferris wheel in North America. It retained that title until 2013. The Texas Star is an incredible 212 feet tall. You will not want to miss it!
According to the official State Fair website, attractions include a variety of entertainment featuring live music, daily shows, and of course, rides. The Texas Auto Show, the Chevrolet Ride and Drive, and College Football are all a part of the fun. In fact, the Red River Rivalry, a college football game between the University of Oklahoma Sooners and the University of Texas Longhorns, came to the fair in 1929. The Longhorns won that meeting with a final score of 21-0. Since then, they've held the upper hand.
Tickets can be purchased online. Special season passes and group pricing is available. Plus, you can purchase Food & Ride coupons in advance — no more standing in line! Season ticket holders get a variety of freebies and special discounts, too. Get all the details for State Fair of Texas tickets and decide which option is best for you.
Planning your trip to the State Fair of Texas is easy using these resources, which cover everything from schedules and parking to maps and lodging. LBJ Station is about 10 miles away from the fairgrounds. We hope you enjoy your visit to the fair. Thanks for reading today's blog post.