Blog Home
Tips for Throwing a Great Holiday Party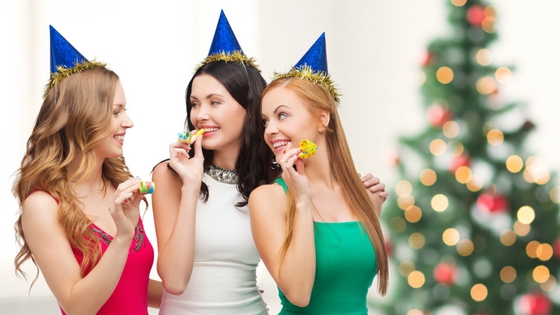 December has made it to Texas, so now is a great time to start planning your holiday celebrations. Read this week's LBJ Station Ltd. Blog for tips for planning and throwing a great holiday party in your own apartment or anywhere else here in Dallas.
Choose a theme.
Although you definitely don't have to have a themed party, having one can help you plan more efficiently because it will help you have unified decorations, invitations, foods, and games that your guests will enjoy. Whether you choose a winter wonderland theme, a Grinchmas theme, a North Pole theme, a simple red and green theme, or a New Year's one, try to incorporate it into as many aspects of the party as you can. Go big or go home, right?
Get creative with festive invitations and decorations.
You can easily get some decorations at a craft store or general store near your apartment, but if you have time and start crafting now, you can also have fun (and save on your budget) by making crafts for decorations. While we don't want to distract you from your theme, paper snowflakes or 3D paper snowflakes are a great way to welcome in the season, as are space-saving mini Christmas trees or other plants and wreaths.
Be inclusive.
The winter season is a great time to celebrate your favorite traditions. Remember though that the whole spirit of goodwill comes from the fact that the holidays help us be more open and loving to those around us. So make your party festive and fun, but consider how it can be fun for everyone, regardless of any differing traditions. Celebrate others and adjust things like your menu so your guests feel welcome.
Plan ahead for making sweet treats.
Treats are definitely a must for a good party, so start planning a menu now so you don't feel too overwhelmed the week or day of your party. Be sure to plan for foods that can be made ahead of time to ease your workload the day of. Fun appetizers and snacks can include these Grinch kabobs or this holiday cheese wreath. Check out this blog for 10 more holiday party food ideas and recipes.
When it comes down to it, remember that what makes a party is the company. So socialize, help people feel welcome and included, and put on the holiday tunes for a fun night in (or out) with your loved ones.
What party-throwing tips do you have for the rest of us? Leave a comment with your suggestions so we can all benefit. Thanks for reading and happy holidays!